Training
WASFAA is pleased to present our Fall 2019 Regional Training events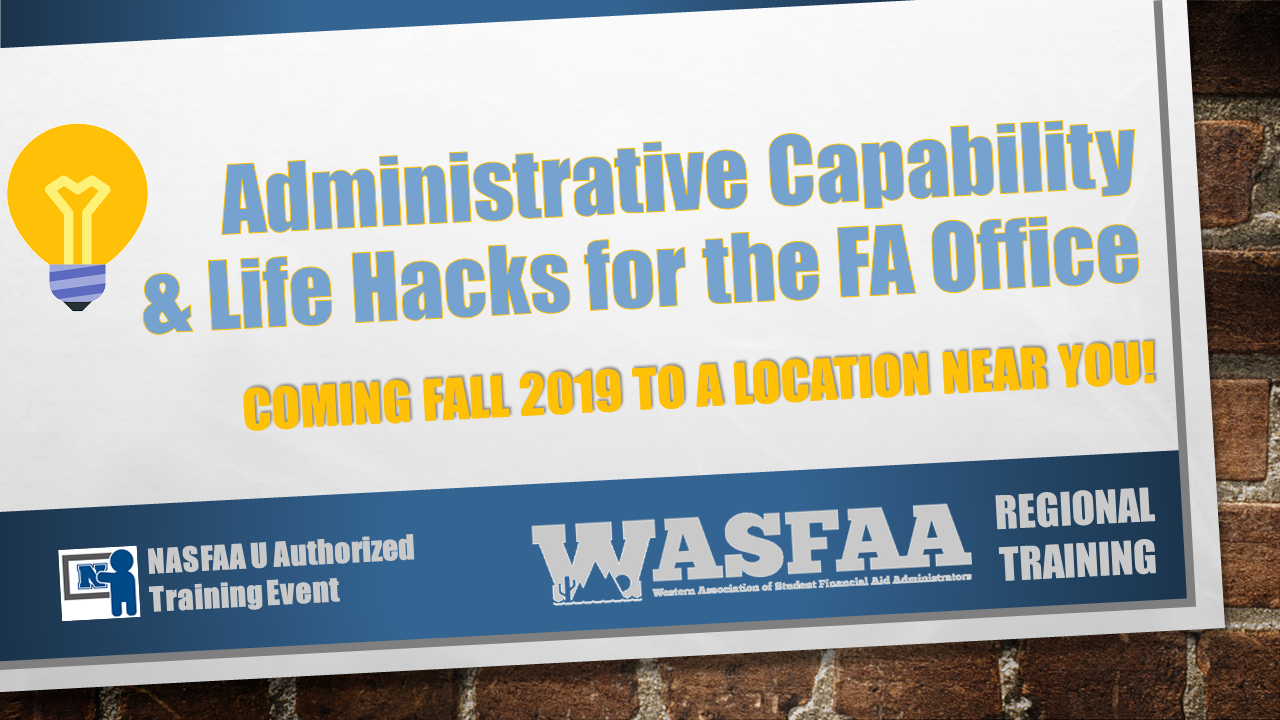 Join us for an informative and interactive session in which we'll explore the Administrative Capability standards a school must meet in order to participate in the Title IV HEA programs, along with some tools, or "Life Hacks," to thrive in the sometimes stressful world of higher education administration.

"Demonstrating administrative capability to participate in the Title IV programs involves virtually every office within an institution, making compliance a campus-wide commitment and responsibility." NASFAA U Self-Study Guide: Administrative Capability

Included in the $55 WASFAA-member registration fee for this NASFAA Authorized event is the NASFAA U Self-Study Guide, regularly priced by NASFAA at $218, and voucher for up to two attempts to pass the Administrative Capability credential examination, a total value of more than $300.

"All the Title IV expertise in the world will not achieve administrative capability if it resides in the financial aid office alone. An institution's administration must be aware of requirements that cut across offices, and must facilitate interoffice cooperation. Other offices that perform functions affected by administrative capability rules must understand the ramifications of noncompliance and the benefits of willing assistance in satisfying federal regulations." NASFAA U Self-Study Guide: Administrative Capability
Register now for select cities using the site-specific links below.