Summer Institute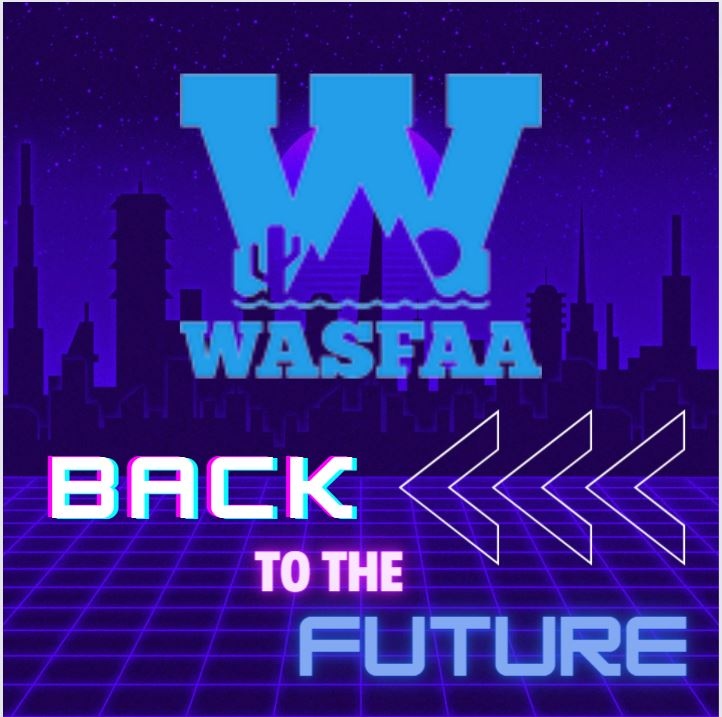 BACK TO THE FUTURE...Back to basics for future Financial Aid Administrators!!!
Please join us for the 2022 Sister Dale Brown Summer Institute.
WHEN:
Monday, June 13th - Thursday, June 16th
WHERE:
University of Nevada, Reno
COST:
Early Registration Open - 05/22/22
$800 NON-COMMUTERS (Members rate)
$600 COMMUTERS (Member rate)
$850 NON-COMMUTER (Non-member rate)
$650 COMMUTER (Non-member rate)
Late Registration 05/23/22 - 06/12/22
$900 NON-COMMUTERS (Members rate)
$700 COMMUTERS (Member rate)
$950 NON-COMMUTER (Non-member rate)
$750 COMMUTER (Non-member rate)
REGISTER
WHO SHOULD ATTEND:
Everyone!!!! Those that have been in financial aid for 3 hours, 3 months, or 30 years!
This Week long institute is designed to train and refresh skills for any Financial Aid Administrator at any level. This is Financial Aid boot camp from A-Z.
We will cover 9-10 NASFAA U training modules, which will allow you to take the credential test for each of these topics, if you wish, once the Summer Institute has ended. Those topics are listed on the AGENDA below. All NASFAA Materials and credentialing materials will be released to participants at the completion of the training
session.
Agenda
All Participants will be staying at the
Peavine Hall
, just a few steps away from our Main meeting space and a few more steps from the
Den
, where we will be having all of our meals.
All meals will be included, beginning with Breakfast Monday morning thru Thursday morning Breakfast
.
Monday - Wednesday: Breakfast, Lunch, Dinner
Thursday: Breakfast ONLY
Brea All Participants will have their own rooms due to the current COVID-19 situation at no extra charge to you. YAY!!!
Dorm Rooms will be available for Check in by 11am Sunday, June 12th.
**UPDATE as of 5/27/22**
Updated FAQ's provided by the UNR residence hall in regards to COVID-19 testing and results needed at the time of Check in. Please be sure to read through this document to ensure you have all the necessary documentation to present to the staff when you check into the Dorms.
**UPDATE as of 5/16/22**
All participants will be required to produce a NEGATIVE COVID test result, taken within 72 hours of checking in to your residence hall. This
communication
just came to us due to a recent update at UNR. This is regardless of vaccination status.
Linen Service will be provided and include:
1 Pillow
1 Wash Cloth. Hand towel, Bath towel
1 set of bed linens
Participants should prepare to bring the following with them:
Toiletries
Pillows (If you require extra fluffy or firm)
Hangers
Think of Camp and everything you would need for that...minus the tent and no bonfires indoors...lol!
Need to Coordinate a Ride with other Participants to the Venue??
Use the
r
ideshare
app in Whova to coordinate rides with others.
Get our official conference app,

Get the most out of the app and have a more productive experience!
Please use the same email you registered with for the event.
1: NAVIGATE the event agenda and logistics, even without Wi-Fi or data. Access useful information like ridesharing and local attractions through the Community Board
2: NETWORK effectively. Plan whom to meet by exploring attendee profiles and sending out messages
3: PARTICIPATE in event activities through session likes, comments, ratings, live polling, tweeting, and more
iOS
Android
For Blackberry or Windows Phone,
Click here
For feature details, visit
Whova