JRS WASFAA Management & Leadership Institute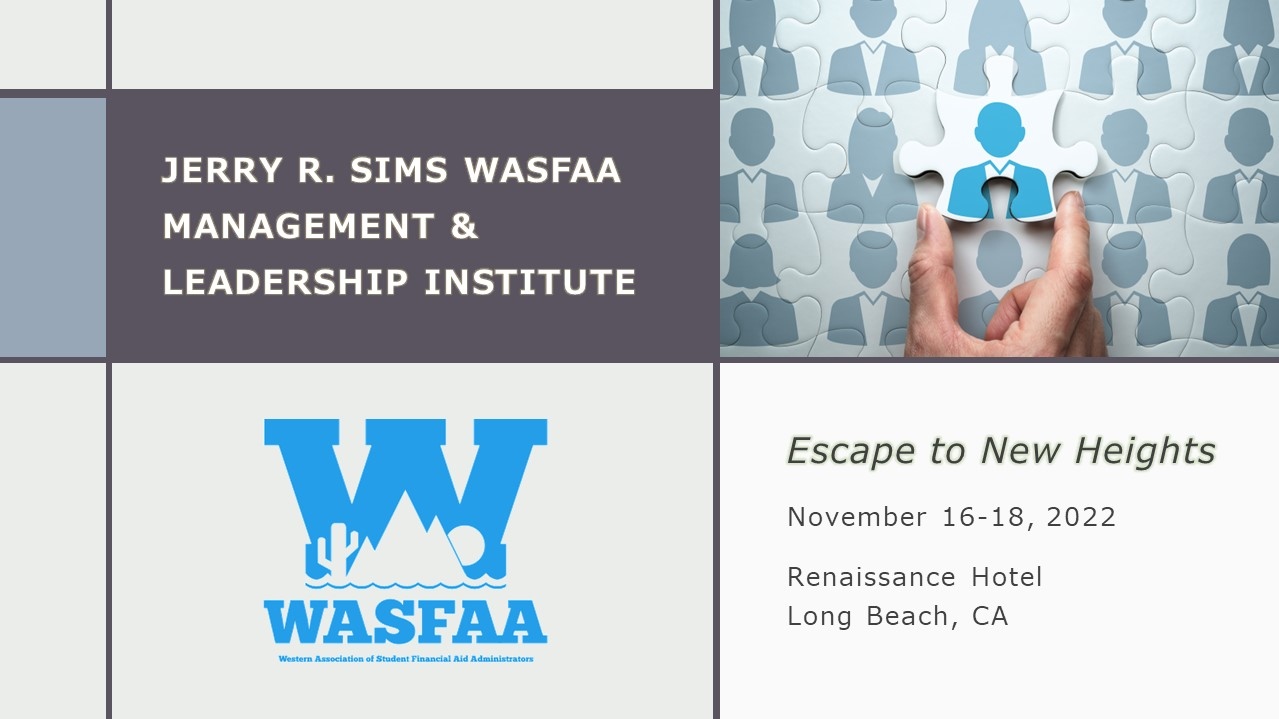 The Jerry R. Sims WASFAA Management & Leadership Institute is scheduled for November 16-18 at the Renaissance Long Beach Hotel. With a quizzical theme of "Escape to New Heights," participants will train in sessions with WASFAA Executive Council leaders, and engage in small group discussions and activities

facilitated

by participants in the Rebekah Hoppel Salcedo Leadership Development Program.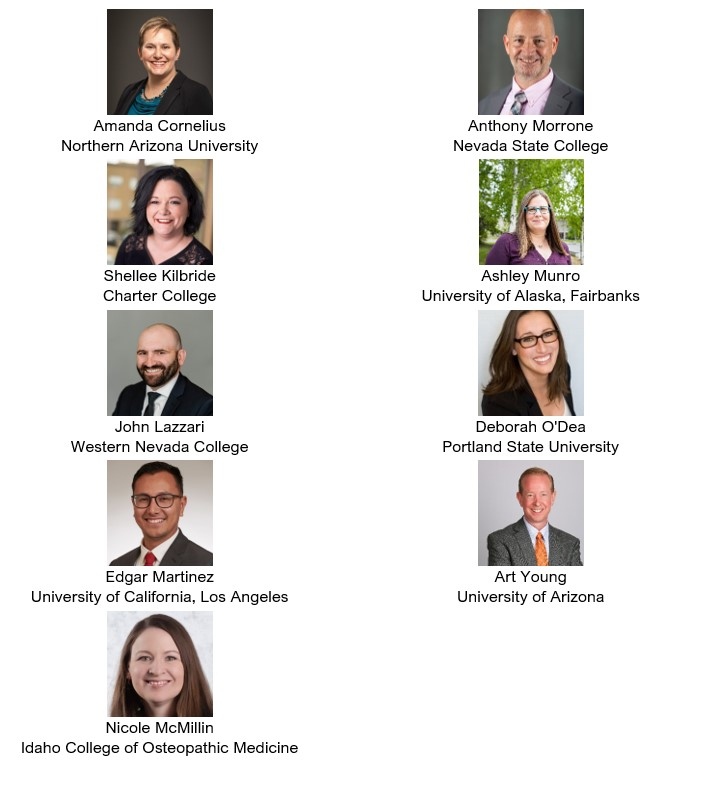 Topics:
Identifying as a Leader, Imposter Syndrome Antidotes, Goal Setting Tools, DEI Topic, Empowerment Leadership, Importance of Rest, Resolving Performance Gaps, Networking Skills, Professional Engagement, Value of Mentorship, Reinventing You.
Schedule:
Weds 7:30 – 8:30 Breakfast
Weds 8:30 – 12:00 MLI in session
Weds 12:00 – 1:00 lunch
Weds 1:00 – 5:00 MLI in session
Thurs 7:30 – 8:30 Breakfast
Thurs 8:30 – 12:00 MLI in session
Thurs 12:00 – 1:00 lunch
Thurs 1:00 – 5:00 MLI in session
Thurs 6:00 Reception with
Executive Council
Fri 7:30 – 8:30 Breakfast
Fri 8:30 – 12:00 MLI in session
Fri 12:00 Depart

Detailed Agenda
Registration is closed for this event.

Questions? email jrsmli@wasfaa.org