Management & Leadership Institute
2019 WASFAA Jerry R. Sims Management & Leadership Institute


Wednesday, November 13-Friday, November 15
Hyatt Regency Long Beach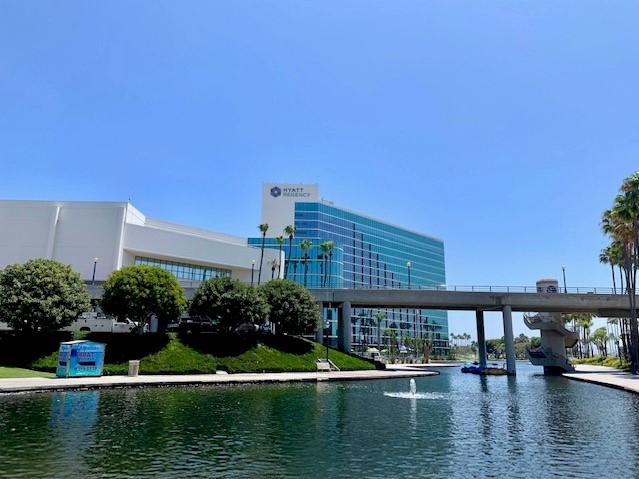 -- Registration Coming Soon --


#JSMLI2019


The Jerry R. Sims WASFAA Management & Leadership Institute (MLI) is WASFAA's premier professional development event for financial aid directors, associate or assistant directors, and other student financial aid professionals in management and leadership roles. MLI offers attendees a unique opportunity to network with their peers in a collaborative and engaging cohort setting, led by experienced faculty who are themselves accomplished leaders within their institutions and in the financial aid community.

MLI is limited to approximately 30 attendees and is designed to maximize your interaction with the MLI faculty in a collaborative and engaging environment. You will meet with faculty and your peers in large group training sessions as well as in small group coaching/mentoring sessions to help you sharpen your management skills and enhance your leadership abilities as we look to the future of student aid administration together.

Questions? Contact the MLI Chair, Helen Faith, at faithh@lanecc.edu
---
MLI Faculty
Helen Faith, MLI Chair and returning faculty
Dean of New Student Transitions
Lane Community College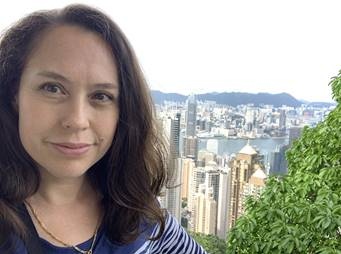 As the Dean of New Student Transitions at Lane Community College in Eugene, Oregon, Helen oversees Admissions/Recruitment, Registrar/Enrollment Services, Financial Aid, and Placement Testing. She has worked in financial aid for nineteen years, including eleven years as a financial aid director. She has previously worked at the University of Western States; Oregon Health and Science University; Portland State University; and the University of California, Santa Cruz. She is past president of WASFAA and OASFAA (Oregon Association of Student Financial Aid Administrators), and has just completed her term of duty as WASFAA's regional representative on the NASFAA board. Helen has participated in Negotiated Rulemaking with the U.S. Department of Education as an alternate nonfederal negotiator on student loan issues, and is an active member of the financial aid community as a presenter and policy advocate at the national, regional, and state levels. Helen holds a bachelor's degree in literature from the University of California, Santa Cruz and a master's degree in Educational Leadership and Policy from Portland State University.
When she can get away, Helen enjoys traveling with her husband and their two sons, ages 9 and 11. Cooking, knitting, gardening, reading, playing word games, yoga, running, and thinking about how to make the world a better place are the activities that she crams into her spare time. Helen believes in servant leadership and values humility, positivity, vision, creativity, attention to detail, equity, social justice, problem-solving, and collaboration.
Phil LeBlanc, returning faculty
Director of Content & Implementation
University of Phoenix, Arizona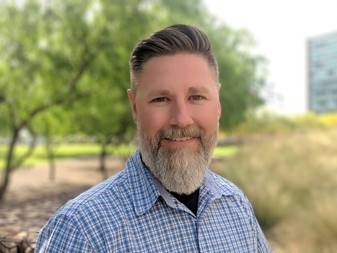 Phil is from Arizona and has been working in Financial Aid since 2002. He has spent most of his time working in the student advising side of financial aid. He started as a Financial Intake Specialists helping students complete the FAFSA, MPN, and Entrance Counseling, resolving verification and comment codes, encouraging responsible borrowing, and helping students create a financial plan to pay for college. From there he became a financial advising manager, then a financial aid trainer, and then moved into Content and Implementation for the University. Phil has been volunteering with the state and regional financial aid associations since 2007 having held various offices from State President to Conference Co-Chair. Phil and his wife met in high school and they now have three children ages 12, 10, and 9. Phil is a people person and a problem solver who is passionate about good leadership over management.
Mary McGlothlan, returning faculty
Director of Financial Aid
Corban University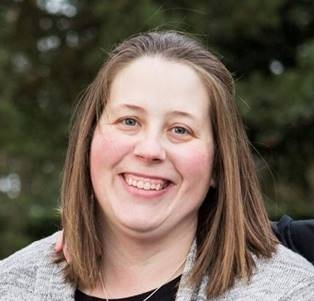 Mary McGlothlan is the Director of Financial Aid at Corban University in Salem, Oregon. Mary started her career in Financial Aid by accident in 1999 as a student worker during her senior year in college at Warner Pacific College. Since then, she has racked up a bevy of experience at other schools including Western Culinary Institute, Multnomah University and Concordia University-Portland. Mary has spent the last 14 years at the level of Financial Aid Director or higher and has managed teams as large as 22 and as small as 2. Mary has worked with standard, non-standard and nonterm programs (which is why her hair is more gray now and there are frowny lines in her face that weren't there before). Mary is currently on the WASFAA Executive Council as Volunteer Development Chair (reach out if you're interested in volunteering!) and is the former state president for OASFAA. She lost the election for WASFAA President-elect last year to Anthony Morrone but she doesn't hold a grudge. Mary has three great kids: Bailey (12), Lewis (10) and Rowan (7) and lives in Oregon City, Oregon.
Lindsay Crowell, first-time faculty